We Buy Houses for the
HIGHEST CASH OFFER!
You Can Sell Fast with no rush to move.
Stay in Your home until you find another one.
To Discuss the sale of your home call
Marc Huntington Now at 801.554.3743
Zero Closing Costs, or Commissions – You Keep the Entire Offer
No Need to Make Repairs. We Buy Homes in "as is" Condition!
Close Quickly. Cash Offers Within 24-48 Hours! No Obligation
Honest, Local, Utah Owned Company. No Hassle, No Risk!
Too Much Stuff? We can even empty out the house for you!
Testimonials
My husband had some health problems and we needed to move quickly. I did not have the time or the energy to list my house. Marc gave us a fair offer and even helped us move out all of the stuff we had piled up over 30 years. He followed thru with every promise he made such as getting the sale closed with very little inconvenience to us. Anyone thinking of selling their home should call Marc

Oscar & Judy Franks, South Jordan, UT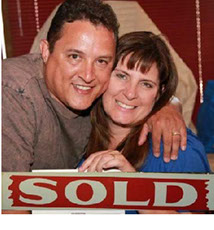 I was having trouble with tenants in a rental property that we own. It was bad enough that they were behind on the rent, but then we discovered meth use in the home. Marc made us a fair offer and handled the entire situation, including handling the tenants. We were thankful to have this liability taken off our hands. We would highly recommend Marc to anyone looking a sell a property.

- Bill & Sandy Abbott - South Jordan, UT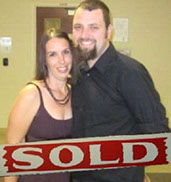 Our father passed away, we had to make arrangements to sell his house pretty quickly. Fortunately we contacted the Huntington Real Estate Team . They quickly made an offer on the home and then professionally handled every aspect of the sale for us. The peace of mind we had with the whole team made the transaction easy.



- Ron and Sandy Engquist - Sante Fe, New mexico