The Top 6 Things You Should Consider Before You Buy
Posted by Huntington Real Estate Group on Wednesday, April 8, 2020 at 9:00 AM
By Huntington Real Estate Group / April 8, 2020
Comment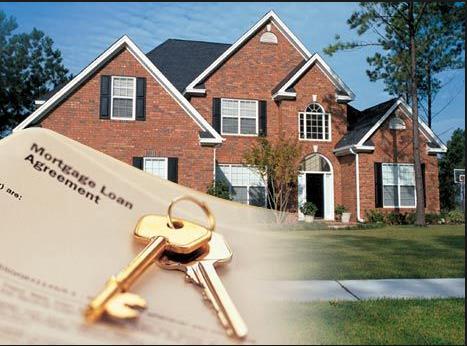 Mortgage regulations have changed over the last few years. Smaller differences in the way you structure your mortgage can either cost or save you literally thousands of dollars and years of expense.
Whether you are about to buy your first home or you're moving on to your next, it is very critical that you inform yourself about all of the factors involved.
Research has shown that there are 6 common mistakes that most home buyers make in mortgage shopping. Before you commit your hard earned money to your monthly mortgage payments, below are the 6 issues that you should consider:
1. Getting Pre-Approved
You can, and you should, get pre-approved for a mortgage before you go looking for a home. A pre-approval can give you peace of mind, allowing you to know that you can afford your dream home and its monthly payments.
2. Consider your Payment Cap
Decide what monthly payment you feel comfortable committing to. When discussing your mortgage pre-approval with your lending officer, find out what level you qualify for and try to pre-assess what monthly amount you feel comfortable committing to. By doing this you will know what houses to consider and which ones you should avoid.
3. Think about the Future
Take your long term goals into consideration to determine the type of mortgage that will best suit your needs. Here are some of the questions you should be asking yourself before committing to a certain type of mortgage:
How long will I own this home?
Is my income expected to change (up or down) in the near term?
What direction are interest rates going in and how quickly?
Is my gamily going to expand in the near future?
The answers to these and other questions will help you determine the appropriate mortgage you should be looking at.
4. Understand Your Mortgage Options
Make sure you understand the pre-payment privileges and payment frequency options available to you. Make sure to ask questions and understand the options that you have so that you can alter your payments to suit your needs
5. Consider Portable and Assumable Mortgages
A portable mortgage is one that you can carry with you when you buy your next home, and avoid paying any discharge penalties. An assumable mortgage is one that the buyer for your home can take over when you move to your next home.
This can be a very powerful tool at the negotiating table making it much easier and more desirable for a buyer to buy your home, which also saves you any discharge penalties.
6. Consider a Mortgage Agent
Consider dealing with a professional who specializes in mortgages to ensure that you experience the successful buying and selling of your homes. An expert's services can make a very significant difference in the cost and effectiveness of your mortgage and give you the advice and direction you need to find a mortgage that works best for you.
If you're considering re-locating, then be sure to take these points into consideration to find a home that you can afford and enjoy. For some housing opportunities in your area check out our Featured Listings or let us help you to figure out your home's worth here.
Get access to bank foreclosures, company owned homes, pre-foreclosures and other distressed sales at www.SearchHousesInSaltLakeCounty.com
Find out what your home is worth, visit www.UtahSmartHomePrice.com