The 7 Costs You Forget About when you Buy a House
Posted by Huntington Real Estate Group on Wednesday, March 11, 2020 at 9:00 AM
By Huntington Real Estate Group / March 11, 2020
Comment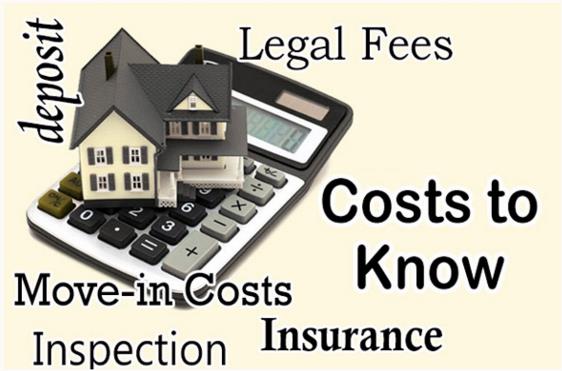 When you're looking to buy a home, there are many costs aside from the purchase price that you must figure into your calculation of affordability. These extra fees could surprise you with an unwanted financial position on closing day if you're not well-informed and prepared.
Some of these costs are one-time fixed payments while others will be an ongoing monthly or an annual commitment. It is better to know them ahead of time so you can budget properly.
Below are some of the extra costs you may forget about to make sure you're budgeting properly for your next home.
1. Appraisal Fee
The lending institution may require an appraisal fee and the price can vary from approximately $175.00 - $300.00, which would be your responsibility to pay.
2. Property Taxes
These may be included in your monthly mortgage payments. If not, they may be added to your monthly payments. Your lending institution may require you to submit an annual proof that your taxes have been paid.
3. Property Insurance
Your lending institution will request proof that you are insured, as it protects their investment on the loan. Insurance covers the replacement value of your home.
4. Moving Costs
Professional movers can cost you in the range of $50.00 - $100.00 per hour for a van and three (3) movers. These prices can also be 10-20% higher during peak seasons.
5. Maintenance Fees
If you are purchasing a condo, there are monthly fees for common area maintenance such as grounds keeping and carpet cleaning in hallways. Cost may vary depending on the building.
6. Water Quality and Quality Certification
If the home you are buying is on well water, you should be considering checking the water by your local experts. Your location will determine whether a fee is charged or not.
7. Local Improvements
If the town you live in has made local improvements such as additional sidewalks, this could affect a property's tax.
Many of the additional costs you will encounter when you buy a home will be recognized through asking a lot of questions and being knowledgeable about the property. Make sure that your agent gets you all of the correct information and that you budget accordingly for the extra costs.
Our homepage includes our featured listings in the Salt Lake Country area. Feel free to browse the properties or get in touch with us to learn more!
Get access to bank foreclosures, company owned homes, pre-foreclosures and other distressed sales at www.SearchHousesInSaltLakeCounty.com
Find out what your home is worth, visit www.UtahSmartHomePrice.com