Buying in the Fall: 3 Things to Look for in your New Home
Posted by Huntington Real Estate Group on Wednesday, October 9, 2019 at 9:00 AM
By Huntington Real Estate Group / October 9, 2019
Comment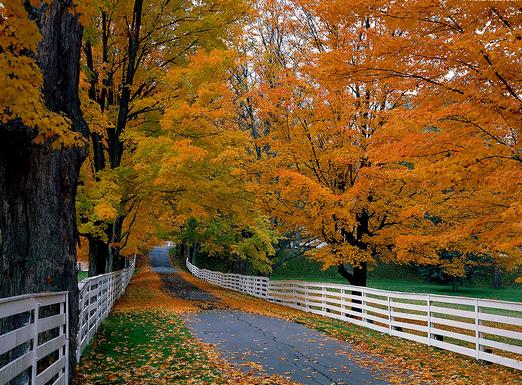 If you're searching for a new place in the fall season, then you're in luck. Fall is considered an "off season" in the real estate market, meaning there are less people looking, and less chance for competition. Fall is also a great time to look because you can get a better idea of what the home will be like in cooler temperatures.
Below are three important home aspects that tend to be overlooked by buyers in the fall season. Consider checking for these components in potential homes before deciding to buy.
1. Check the Air Conditioners
Because of the cold weather, you may forget to check this unit. If the home does have an air conditioning unit, you may want to give it a thorough inspection regardless of the cooler temperatures.
Check if the filter has been recently changed, and make sure the thermostat is working. Make sure air is blowing evenly, and check to see if there are blockages inside the vents. That way when the warmer months come around, you can be sure your AC unit works perfectly.
2. Check the Driveway Slopes
It may seem easy to navigate on the driveway now, but how about when it is covered with ice? How about when it comes to parking your vehicle in a steep driveway?
When it comes to buying a home in the fall, you might also want to consider that when it rains or if the snow melts, any steep hills may cause water to runoff and cause flooding.
To avoid all of this check if the land slopes at all, and in what direction. This will help you prevent further headaches in later seasons.
3. Examine the Windows
If the home you are buying is older, don't forget to check the windows. Older windows tend to warp and crack, so do an inspection of each and make sure they close securely. If an inspection shows that a window needs a replacement, change it immediately or there might be a risk of breaking it in a freeze.
There are a number of components in a home that buyers may forget to check due to the season they're in. For fall buyers, consider each of the tips offered to ensure your home provides you the protection you need all year round.
Get access to bank foreclosures, company owned homes, pre-foreclosures and other distressed sales at www.SearchHousesInSaltLakeCounty.com