5 Tips for First Time Home Buyers
Posted by Huntington Real Estate Group on Wednesday, June 12, 2019 at 9:00 AM
By Huntington Real Estate Group / June 12, 2019
Comment
The home buying process can be both exciting and stressful for first timers. However, if first time home buyers do their homework, they will experience a much more effective and rewarding experience.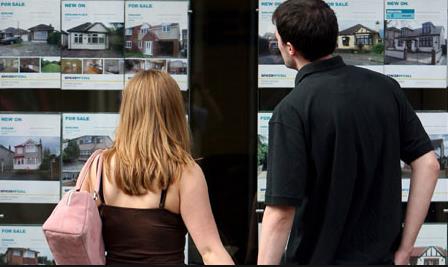 The following list provides helpful advice which you should consider when buying a home for the first time.
1. Decide What Type of Home Suits Your Lifestyle and Needs
You have several options when it comes to choosing the type of home you will live in. Will it be a single-family home, townhouse, condo or duplex? Each will offer different things for you and the ones you live with. Weigh the advantages and disadvantages of each style to determine what type of house best reflects your style and needs.
You may also want to consider your long-term plans and re-selling in the future. Are you planning to have kids or take care of elderly parents? Is the location near a good school district? Is it near a very busy street? Considering these factors will help you decide if the home caters to your present and future plans.
2. Balance your Budget and Expenses
Before starting to look for your future home, it is very important that you have an idea of how much your lender will grant you. From there, you should consider creating a budget plan.
You can also avoid overlooking extra home expenses by writing them all down on a spreadsheet-it is important to keep track of the principal payments such as the mortgage, interest, insurance, taxes and utilities. Also try to leave cushion for other expenses such as home maintenance and miscellaneous expenses.
3. Make A Checklist
You have determined the type of home that suites you, and you have organized your budget plan. One thing you might also do is make a checklist of the must-haves on the home that you are looking for. Print the checklist and bring it with you during showings. If possible, take pictures so that you can check it with your list.
4. Get Help During The Process
Realtors will assist you through the process of buying your home. They will help you find the home that meets your needs and price range. They can also give you professional advice during negotiations and can protect you from possible drawbacks.
5. Obtain A Home Inspection
When you've found a new home and have made an offer, make sure to obtain a home inspection. This is to check the overall condition, safety and the quality of your potential home. If the inspector finds a serious flaw on the home that the seller did not repair or disclose, you can cancel your offer or negotiate with the seller.
In conclusion, the more buyers educate and prepare themselves before home buying, the more successful their experience will be.
Get access to bank foreclosures, company owned homes, pre-foreclosures and other distressed sales at www.SearchHousesInSaltLakeCounty.com