5 Things to Avoid to Ensure a Healthy Home
Posted by Huntington Real Estate Group on Wednesday, July 8, 2020 at 9:00 AM
By Huntington Real Estate Group / July 8, 2020
Comment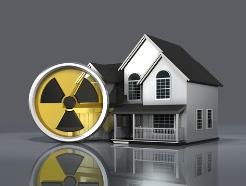 To the naked eye your home may look fresh and clean, but are you ignoring some of the greater health hazards that lurk beneath? If you want to ensure that you have a consistently healthy home, consider the following problem areas that pose some of the highest threat. Keep in mind that if you have children and pets you may have to clean these areas more frequently as more dust, dander and fur are likely to build up.
Here are 5 problems areas you should always keep tidy and dry to ensure a clean home:
1. Dirty Carpet
The hardest working areas in your home are the floors, whether you have hardwood or carpet in your floorplan. Hardwood flooring is easier to clean, as you can see buildup more clearly; however, it may warp easily if subjected to large spills and leaks. Make sure to keep an eye on your floors and wipe them down with a safe cleaner at least once a week to prevent buildup and dust.
With carpets it is harder to recognize when the floors become dirty, which is why you need to be vigilant. Even if the carpets look clean, you should always go over them with a strong vacuum to pick up any dust, dirt and dander that have gathered deeper down. You can also invest in a carpet cleaner for deep cleans that will ensure the space stays clean and fresh.
2. Molds
Plumbing leaks, poor air quality and poor insulation in walls and attics are the main cause of molds, which can be very harmful to your health. Molds inside the home can cause respiratory illness like asthma & coughing, and they may also cause allergies and sometimes very serious health issues.
Some molds can be seen growing visually, while others will be easily smelt or not seen at all. To be safe, make sure your pipes are checked for any leaks, and report stains that begin to grow on ceiling, along tubs and on the walls. Ensure that your air quality is good and ensure all sinks in the home are well protected from leaks.
3. Pests
Pests such as cockroaches, ants and mice are surprisingly good at finding ways into homes in all seasons. These pests, especially cockroaches are considered an allergen source and asthma trigger for residents. Decomposing cockroach bodies and their excrement become airborne and can be inhaled into the bronchial tubes.
To start eliminating these pests, look for the waste and droppings, chew marks in wood works, gap cracks and holes or leaky faucets and pipes. Reduce the clutter on those areas, vacuum it thoroughly, wash the surfaces and clean small appliances to get rid of egg cases and reduce allergens.
4. Gases
Since carbon monoxide is colorless and odorless some homeowners don't realize that there is a problem. Be sure to have a working carbon monoxide detector in your house at all times. Exposure to a high level of carbon monoxide can cause headaches, dizziness, nausea and it can also be fatal due to poisoning.
Gas fireplaces, furnaces and generators are the cause of the most carbon monoxide leaks so have your appliances, heating and cooling systems checked regularly.
6. Lead
Lead is typically found in older houses because it was used in the building process for many years. Fortunately lead-based paint was banned in 1978 but many homeowners are still warned about it when they buy an older home.
Lead exposure at very high levels can lead to poisoning and it can be fatal. Children are very vulnerable to it that it can severely affect their mental and physical development. Be sure to get a lead test by a certified inspector.
7. Radon
Radon is colorless, tasteless, odorless gas which can be a deadly issue for home inhabitants if it is in too high of a concentration. Radon is released through various soils and can enter into buildings with close contact such as basements and crawl spaces.
Radon is very dangerous when not dispersed, so make sure that you test for levels and create fair ventilation in these problem areas.
Every household is different but we should all look to the same general sources when trying to determine what hazards we're facing. Make sure that your home has effective ventilation throughout, and have your home checked for any potential hazards at least once a year.
Looking for more advice about home improvements? Check out 4 Home Improvement Mistakes to Avoid that will help you to experience a safer, more efficient home renovations and improvements.
Get access to bank foreclosures, company owned homes, pre-foreclosures and other distressed sales at www.SearchHousesInSaltLakeCounty.com
Find out what your home is worth, visit www.UtahSmartHomePrice.com