5 Buyer Traps and How to Avoid Them
Posted by Huntington Real Estate Group on Wednesday, May 13, 2020 at 9:00 AM
By Huntington Real Estate Group / May 13, 2020
Comment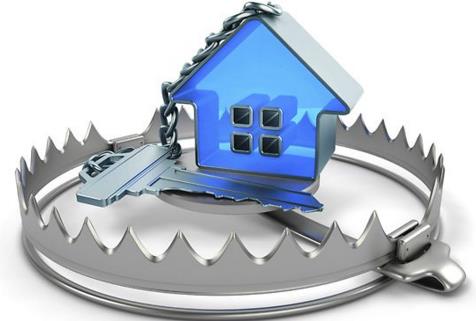 No matter which way you look at it, purchasing a home is a major investment. Unfortunately, this can be an even more expensive process for buyers who make a few costly mistakes during their home buying process.
The following traps can cause distress for home buyers; however, consider the suggestions in order to avoid these problems and have a successful home buying experience.
1. Bidding Blind
What price should you offer when you bid for a home? Is the asking price too high or does it represents a good deal? You should research the market in order to have an idea and to understand what comparable homes are selling for. Without this market value knowledge, you could bid too much or you will fail to bid a competitive offer on an excellent value.
2. Unclear Title
The last thing you want to discover is that there are encumbrances on the property such as tax liens, undisclosed owners, leases and others. Make sure that during the negotiations you have your home cleared by having a title search completed.
3. Inaccurate Survey
Make sure to request an updated property survey which clearly marks your property boundaries as a part of your offer. This survey will recognize if there are any structural changes that are not shown like a neighbor's new fence extending a boundary line or if there are additions to the home.
4. Undisclosed Fix-Ups
Be sure to conduct a thorough inspection of the home in the early process. Consider hiring an independent inspector to objectively view the home inside and out, and make sure the final contract is conditional upon this inspector's report. The inspector should give you a report of the items that need fixing with associated estimated cost.
5. Contract Misses
Final closing and settlement can be delayed if the seller fails to comply with the contract by neglecting to attend the repairs issues or changing the agreement in some way. Prepare a list of agreed issues, walk through with the sellers and check them off one by one; then agree ahead of time on a dollar amount for an escrow fund to cover items that the seller fails to follow through on.
Buying a home does not have to be a stressful time. When done properly and with a lot of research, buyers can find the home that is perfect for them without any hidden problems or misguidances. Make sure to do the research on the properties you are interested in and invest in having the home searched for potential issues as it will greatly improve your home search in the long run.
Need some more information before you buy? Consider the top 6 things you should consider before buying to get on the right track.
Get access to bank foreclosures, company owned homes, pre-foreclosures and other distressed sales at www.SearchHousesInSaltLakeCounty.com
Find out what your home is worth, visit www.UtahSmartHomePrice.com