3 Spring Cleaning Tasks for the Whole Family
Posted by Huntington Real Estate Group on Wednesday, September 9, 2020 at 9:00 AM
By Huntington Real Estate Group / September 9, 2020
Comment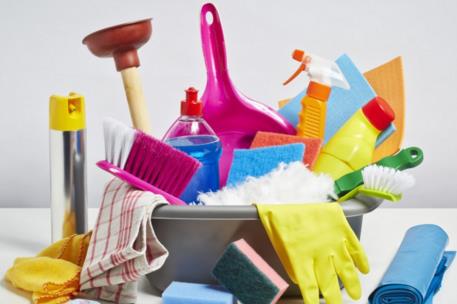 It's spring cleaning time! That means lots of families will now be getting ready to dust, scrub, vacuum and de-clutter their homes. Need some help giving out tasks? Below are a few tips on how to make spring cleaning fun for the whole family:
1. Five and under
Little ones love to help out and get involved as long as you make things fun! It's only when they get older that they realize cleaning and house chores might not be as interesting as they used to be! Want to keep the little ones busy? Give them appropriate tasks to help make them a part of the project.
You can give toddlers a rag and a spray bottle of water to help wipe down closets, drawers, tables and anything that has limited décor. Other things they may enjoy doing include sorting shoes, making their bed and organizing their toys and stuffed animals.
2. Adolescents
Pre-teens can help with a multitude of tasks in spring cleaning from dusting and vacuuming to cleaning out the refrigerator, organizing drawers and cleaning their room. Because of their age you can give them greater responsibilities but ensure that they can complete them safely and avoid heavy objects, heights and breakables.
3. Teenagers
Teenagers will be able to handle most cleaning tasks unless they have specific limitations. Consider asking them to help out with the outdoor yard work including raking, planting, window cleaning, etc.
You may get more efficient work done from this group by offering incentives such as a small allowance or a night out with friends.
Keeping everyone in the family motivated during spring cleaning is very important. No matter who is doing what, make it more fun by playing music through the house or making it into a game by adding goals and prizes. E.g. Set a timer, and the child who hung up or folded more clothes the fastest wins a prize!
Spring cleaning doesn't have to be boring or hard- look for ways to make it fun with everyone in the home and it'll be done before you know it! Give your house the facelift it needs with these great ideas.
Looking for a valuation on your home? We can help you figure out the worth of your home and get your on the right track! Visit us today!
Get access to bank foreclosures, company owned homes, pre-foreclosures and other distressed sales at www.SearchHousesInSaltLakeCounty.com
Find out what your home is worth, visit www.UtahSmartHomePrice.com