3 Home Upgrade Tips that Save Energy and Increase Home Value
Posted by Huntington Real Estate Group on Monday, August 10, 2020 at 9:00 PM
By Huntington Real Estate Group / August 10, 2020
Comment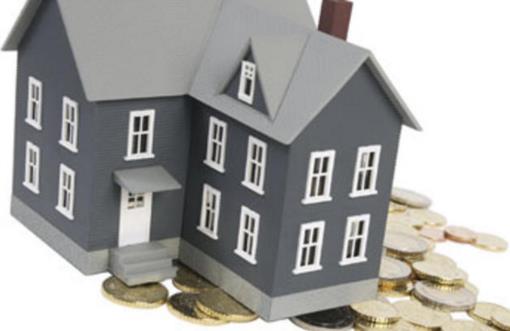 Homeowners don't always consider this, but it is a great benefit to have a home energy audit performed, especially if they are considering re-selling an older home. A home audit will uncover problems concerning energy waste, and auditors can offer the best solution.
Remodeling specific areas of the home such as the kitchen, bathroom or living room may add re-selling value. Energy-efficient upgrades are also a great addition to a home, as they can help save money on utility bills and offer more environment-friendly options. Consider the tasks below to increase your energy efficiency:
1. Seal and Insulate
You can lose small amounts of energy if there are small cracks and drafts leading to the outside. The best way to find out is by placing a candle in the room and seeing if it moves with any wind. Seal your home's walls, windows, vents and cracks with thick lining or insulation foam. Not only can you save on your utilities bills, but it also reduces outside noise, inflow of dusts and debris and reduces the strain on your HVAC system due to over-working.
Upgrading insulation does not always mean removing all of it. When you upgrade, different types sometimes work together. If you're not sure what kinds to use ask a hardware store expert and bring in a photo.
2. Replacing Windows and/or Roofing
If your windows have loose frames or gaps you could be losing a lot of your hear or air conditioning. Replace them with energy-efficient windows that are specific to the season you're in. With that, not only you will improve your indoor comfort but also reduce your heating and air conditioning costs.
The bonus of upgrading your window treatments is that you can keep you cooler in the summer months and warmer in the winter months. Per the Department of Energy research, awnings can reduce solar heat gain the in summer by up to 65% on south-facing windows and by up to 77% on the west-facing windows.
3. Get an Energy-Efficient Furnace
An energy-efficient furnace will boost energy savings and a home's resale value. Not only is it better for you while you live there, but home buyers also appreciate air tight homes with newer furnaces.
Homeowners whose homes have furnaces that are 20 to 30 years old may see delays in sales negotiations or homebuyers may demand that sellers replace the furnace as one of the conditions of the sale. When selling, it's best not to postpone replacing your old furnace. In this case, upgrading to a highly efficient furnace may just be the best option for you, given its increased reliability and the lifelong economical service.
To recognize an efficient gas furnace, you will have the check the AFUE (Annual Fuel Utilization Efficiency) rating that is between 90-95%. The 90% rating means your furnace uses 90% of the fuel to maintain the preferred room temperature and 10% of the fuel as exhaust gases.
If an energy audit is not possible for you, you can visit the Department of Energy website for their energy-savings calculator.
Looking for a valuation on your home? Allow us to help you figure out the worth of your home and get you on the right track to sell your home successfully!
Get access to bank foreclosures, company owned homes, pre-foreclosures and other distressed sales at www.SearchHousesInSaltLakeCounty.com
Find out what your home is worth, visit www.UtahSmartHomePrice.com