15 Problems Home Sellers can avoid with a Home Inspection
Posted by Huntington Real Estate Group on Wednesday, August 14, 2019 at 9:00 AM
By Huntington Real Estate Group / August 14, 2019
Comment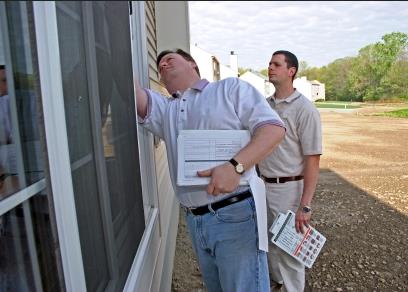 Whether home buyers purchase a newly constructed home or re-sale, they should get a home inspection before closing the transaction.
A home inspection ensures buyers that they've invested in a home that they deserve; a home that meets the standards of quality and which keeps them safe and secure.
Below are the most common issues that are found during home inspections:
1. Insufficient and Missing Insulation in Attics
2. Low Freon in Air Conditioning Units
3. Appliances Not Connected
4. Walls Out of Plumb
5. Reverse Hot/Cold Plumbing
6. Improperly Aligned Cabinetry
7. Improper Painting
8. Doors Improperly Installed
9. Uneven Grout Lines
10. Improperly Configured Electrical Switches
11. Leaky Plumbing
12. Uneven Exterior & Interior Wall Texture
13. Garage Doors Improperly Adjusted
14. Gas Vents Sealed Shut By Paint or Not Connected to Exterior Vents
15. Carpet Seams Improperly Installed
It is imperative that buyers find these common issues prior to transaction closings and builder warranty expiration dates. It is also helpful to address these problems immediately to prevent further damage of the home, resulting in greater repairs than would have been necessary.
Consider a variety of home inspection agencies in your area to find the one that is right for you. Be sure to take care of each and every issue so that you can be confident in the home you are selling.
Get access to bank foreclosures, company owned homes, pre-foreclosures and other distressed sales at www.SearchHousesInSaltLakeCounty.com